Trading… [people jittering] Ugh… I'll probably need a quiet spot. [relaxed ambiance] Okay… Much better. Where was I?
[Scribbling] Most of my trading inspirations are from Twitter… they seem to know their onions over there. These trade bloggers and professionals are in flocks on that street. 
Traders today are more… [mulling] "theoretically" perfect than practical. The major reason—their psychology, as that hasn't been worked on.
[Bumped knee to the table] Ouch!… ugh… That hurt [groaning] Anyways, Improving your trading psychology isn't a day's job, Believe me.
It takes a lot for one to be in control. The mind is basically a school and there are steps to it.  My advice, find someone. [pondering]… It could be a personal mentor or one of these gurus on Twitter.
"… One emotionally-driven investment that causes massive losses—is enough to keep you away from all investments for life."
Let's Talk About These Trading Gurus…
Today… [grinning]  in my trading journal, I will be sharing with you—3 best Twitter accounts on trading psychology to follow.
These are accounts of guys that have been in this industry for at least a "decade"—[confidently] So if there's anyone that has that mindset game on check—it's most definitely these guys (twitter psych gurus).
[Soft whisper] Trading is a very lucrative job… [pen dabbing] without the right psychological knowledge, you'll lose a whole lot.
As traders, we need the right mental evaluation—aside from knowledge, which is very important. If your mental health (right trading psychology)  isn't right.. then the knowledge won't be applied correctly.
Akil Stokes… in one of my vlog cast episodes said [deep thoughts], "most traders are perfectionists. But, this "perfection"…  is actually accepting the fact that—you are can't be perfect in the market".
Twitter!… is the way to go for any serious trader who wants valuable, timely, and actionable information on the financial markets; See this as part of the—tools you must have as a trader. [exhales loudly] Pft!… It's time.
"… Humans are not machines. They analyze information through the lenses of their experience, knowledge, and cognitive biases. All of it makes their perception, their
unique viewpoint."
3 Best Twitter Accounts On TP…
Colibri Trader (Atanas)… [chuckle softly] Like his name, is very loud and persistent about his works. Atanas focuses mainly on the "upkeep of traders"—all around the globe. When asked why Colibri?… This is what he had to say…
"… No trading return can match the excitement of helping others… and replicate what you are doing for yourself. That was the main idea of creating colibritrader.com…"
[exhales] Man!… I've been penning for some time now… in this same spot… But, I couldn't agree less with Atana's reasons. Do you?
Major Qualifications Of Colibri…
This guy [Atanas]  has an MSc in Finance and investment. [soft smile] I find it amusing that he actually doesn't care. He said, "… as if it matters, right?… I want to emphasize that… what has played a crucial role in my life, has never been a degree or license in something." 
[grunt] Ha… Pft… Show off. I love his guts though. The big question here is, Does that mean my "degree" is useless in the markets?… [mulling] I might have to personally ask Atanas this.
Anyways, [eye-rolling] It's Eq over Iq… All-day; Any-day.
So, since his degree didn't do most of the work—What did it for Colibri?
In 2010, He (Colibri) successfully created an investment society with dope results. [chuckling] Ugh… Cool right. As if that wasn't enough…
2011 was when his trading career officially started—When he won a certain "KBC challenge". Apparently, that was the first prop trading firm in London. 
[Woozah] Way to go, sir!… That's great. [deep thought] But, [counting fingers] 1,2,3… [exhaling] That's been like 10 years now. [scribbling] Okay let's get back to this. More wins I see.
2014 The website Colibri was born. Started at nothing with over 27,000+ traders today. All this and more.
Atanas is a great mentor… with experience and he definitely knows his stuff. Follow him on Twitter at—price inaction.
Next up… [pen still scribbling; ink almost gone] is my all-time fav… Well, because we're friends on Facebook—short story? Facebook got me blocked— [soft chuckle] Yup!… I lost the account.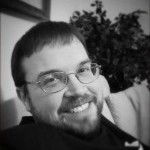 [pondering] I wonder if he remembers my name? Anyways this one's a mentor. 
Steve Joseph Burns… [soft gaze. like the black-widow pose] Hmm… "saying that out loud placed me in some kind of Marvel movie." A powerful feel; a powerful man. Sir [with respect]… Steve has been in this business/industry (depending on your department) since 1993, owning his own account in '95… ugh… [mulling] thinking that out-loud now, I wasn't even thought of… Were you born by that time?
How many years ago is that? [counting crooked fingers]… pfft… 28 years!… [bowled-over]… Wait… What!… Now you know why I called his name with respect.
Allow me to introduce him—His name is "Sir Steve Joseph Burns".
Why Should I Follow Steve On Twitter?…
The question is, "why shouldn't you?"… Steve's blog/site has attracted hundreds of thousands of visits a month… from traders at different levels—becoming the go-to resource for people (traders) who want to build a strong trading foundation.
[grunt] I've actually been thinking of the reason for the name… "New Trader U" (founded in 2011)… Thought for another day— it offers an extensive blog resource with more than 1,000 original articles, as well as online courses and best-selling books covering a variety of trade topics.
The best part is… He runs this business with his wife (Holly Burns)… a professional writer, developer, and online learning specialist for more than 15 years.
Holly acts as CTO and primary editor for New Trader U.. [hand-on-mouth] Ssh!… With over 411 thousand Twitter followers, Join steve in becoming a follower— He's amazing (sjosephburns).
You probably heard of "trading composure" by Yvan Byeajee… [muffling] still can't get his name right—The pronunciation I mean… Anyways, Yvan is a trader, meditation teacher, and market philosopher. He discovered trading around 1997-98 and began to trade for a living towards the end of 2006.
To make it as a trader you have to first walk the path of failure.
"I wasn't always the best at the markets", Yvan says. In 2006, Yvan quit his regular job to become a full-time trader… Without realizing what he got himself into. In his words, "if awards were handed to traders who failed the most, I think I would certainly get one." [chuckling] I find that rather amusing… Considering how successful he's turned out to be. 
Hmm… I guess "hard work and consistency" pay.
According to his story, The french kid (Yvan) had a problem with… speaking and learning properly. "Dyslexia?"… Don't know but seems like a case of that.  
Byeajee became mostly introverted for that; spent most of his time in the library.
[grinning] Not a funny story though… He actually stayed in the library to avoid bullies. Sad! [smirk] If you see one, Punch 'em!
Further More…
This act of secluding himself… from the world… wasn't all that bad; In fact, it exposed him to a financial market book. Eventually, Life took its toll and Yvan dropped out… joined us the white-collar seekers till—online trading became a thing. 
Yvan gathered $100k from these jobs and finally told himself he was ready. Note, he didn't start with the borrowed $100 he had or his school fees.
He started with a $100k… [smirk] 100… five zeros… five figures. 
[mulling] So stop looking for a million with your—"two zeros".
Inconsistency, lack of mind-stability, impatience, and trade tweaking; His weakness. He followed three steps and found himself progressing…
started placing my trades and walking away from my screens
began thinking in probabilities and lowering my expectations
a renewed determination to be and stay consistent and disciplined…
Today, Yvan has more than 100k followers on Twitter… Inspired by his story (further reading). Want to join them? here—@tradingcomposure
Final Words,
[Yawn] Man I probably have penned down more than a thousand words… [scribbing] Pen ink… Almost—exhausted. Ouch!… They brought the noise here. [loud horn] Damn!… How can a little car have that loud horn?
Anyways, "That's my cue to leave—I guess".
Hmm… Pfft… [loud exhale] Before I go, [sigh] bear in mind that these gurus have had their history. Don't expect anything… If you just woke up in the industry—yesterday. Do the work!
According to Yvan, "Don't hesitate to reach out to me (book luchi) if you need help. This is a long and tedious journey, and while I obviously can't do the work for you, I can definitely guide you…"
Tell me if this helped.
---
All my articles are entirely a work of fiction. The names, characters and incidents portrayed in it are the work of lazyluchi's imagination. Any resemblance to actual persons, living or dead, events or localities are entirely coincidental. 
Never Miss The Lljournal Article! Become A Master Trader—"Book Lazyluchi". Want To Know The Next Episode? Tune in to get exposed to my trading journey: personal backstories, experiences, observations, strategies, lessons, struggles, and victories. Hit the—"Subscribe!" BUTTON.
Cheers,